You are here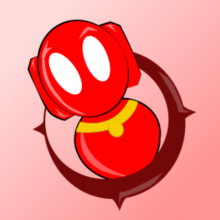 PompeiiAR
The PompeiiAR project aims to enrich the experience of visiting the ancient city of Pompeii, using innovative technologies, such as augmented reality, tracking systems and gamification tools. The goal is to offer visitors an engaging and enjoyable experience that is accessible to everyone, regardless of age or prior knowledge of the ancient Roman city's history. Through the use of PompeiiAR, visitors will be able to enjoy an interactive visitor experience that stimulates curiosity and imagination, offering an innovative perspective on the enjoyment of archaeological sites and an original way of learning about ancient history and art. The project is proposed as a possible reference model for cultural tourism, offering a new perspective on visiting archaeological sites through the use of cutting-edge technologies.
Produced in collaboration with:
- NetCom Group S.p.A.
- Centro ICT per i Beni Culturali – Università degli Studi di Salerno